Ravinder Singh's success story is inspiring, touching, warm, and emotional. Singh is an engineer who became a novelist after the tragic incident of his girlfriend's death. Read further to know how.
Quick Bio :
Name: Ravinder Singh
Date of birth: February 4, 1982
Profession: Author
Origin: Indian
Place of Birth: Burla, Odisha, India
About Ravinder Singh :
Ravinder Singh is a young and talented author from India, who is known for his popular novel; 'I Too Had a Love Story.' Some of his novels that brought him equal level of fame and recognition are; 'Can Love Happen Twice?', 'Tell Me a Story', 'Your Dreams Are Mine now', and 'Like It Happened Yesterday'.
Ravinder Singh's Family Life :
Singh was born to a sikh family in Kolkata, India. He spent most of his childhood period in Burla, Sambalpur City. Singh met with a tragic incident of his life by facing the death of his girlfriend before they both could officially get engaged. One of his works talks about his own story.
Ravinder Singh's wife :
He is now married to Khusboo Chauhan.
Image source
To share a nice thought with you, Khusboo was his reader and fan who used to go to Gurudwara to pray for his success. She never knew that one day; she will get married to her dream boy.
Educational Background :
Ravinder Singh completed his schooling from Guru Nanak School, Sambalpur. It was an ordinary school. He also attained his Bachelor's Degree in Engineering, Guru Nanak Dev Engineering College, based in Karnataka. Singh is also an MBA from the Indian School of Business, Hyderabad. He moved to Bhubaneshwar for his further studies and work life.
Later He joined Infosys Technologies at Chandigarh and continued working for 5 years in the same firm. He has also worked as a Program Manager at Microsoft, until he decided to work as an author leaving everything aside. His first work, 'I Too Had a Love Story' was read by the Chairman Emeritus of Infosys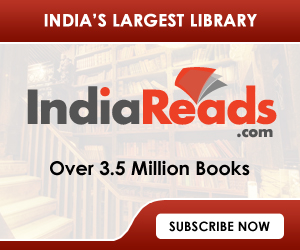 Technologies, Narayana Murthy. He shared his experience by calling it; 'simple, honest, and touching.'
His work was noticed by an editing firm after a few months struggle and was later published to a Press Conference in Chandigarh by Anupam Mittal. To share more about his work recognition, the story also has an audio version, which was launched in 2011.
'I Too Had a Love Story' is also published in Kannada language, which is titled as; 'Nannadu Ondu Prema Kathe.' In his interview with Times Of India, he expressed his heart out; 'I lost my girlfriend 5 days prior to our engagement.' This is one of the reasons why he writes romantic novels.

Prominent Novels by Ravinder Singh:
This Love that Feels Right
Love Stories that Touched My Heart
Like It Happened Yesterday
What's with the balloons popping out of the book? pic.twitter.com/6AEzIdrACz

— Ravinder Singh (@_RavinderSingh_) August 4, 2016
Motivational Factor:
Phew, to be honest, I am touched! Sometimes, the tragedy in our lives either shatters us or completely transforms us. Facing the loss of a loved one can only be imagined by the person who has been through that phase of life. The journey from an engineer to a novelist must have been through a huge phase of emotional storms.
Singh's story somewhere relates to my story of moving into writing. The only difference is, he lost his girlfriend and I lost my marriage. The second close relation between our stories is that he found his true love again through his wife and I found pure love in my daughter. I am truly impressed that despite the life's losses and challenges, he did not give up but took the loss as an inspiration to write.
His love stories bring lots of hopes, meaning, and emotions to all those love birds looking for true love. I hope at least one of his love stories can be turned into a romantic movie, starring the amazing actor, Shah Rukh Khan, who is known for his breathtaking romance on screen.
I am sure the journey of Ravinder's career will not end here. There is more to achieve and accomplish. I am surely going to buy his novel and start reading soon. Authors like them bring new hopes of life. My best wishes are with him. Hope he continues to bring more peace in life of others by his good work.
Hope you enjoyed reading this emotional success story of Ravinder Singh. If yes, please do share it with your friends and let them know how you felt about this story.
Ravinder's Website | Facebook | Twitter