About Founder of "Small Budget Big Trips"
"Travelling – It leaves you speechless, then turn you into a Storyteller"
Absolutely same happened with me. I started as a wanderer and turned into a travel blogger. But the inner passion within me was realized in last 3 yrs. Myself Sumti Bhadani, Founder of "Small Budget Big Trips", I was born in as small town called Bikaner in Rajasthan in a lower middle class family background. And bought up in Indore and Jaipur, The Pink city of India. I completed my graduation and C.A (Chartered Accountant) in a very small age of 21 (one among the youngest batch to complete CA in such as small age). I was always good at Academics securing a Gold medal for economics in class 12th and all India rank holder in CA IPCC. But never during this phase of my life had I got an opportunity to travel due to financial constrains.
Just after my results, I got a Job in Infosys through Campus placements of ICAI. And then started the new chapter of my life, my initial two months training was in Hyderabad  Where I got a new bunch of friends and experience the first adventurous trip to Ramoji Film City. Soon after the training we very moved to different locations across the country. But luckily I was with the same group of friends relocated to Chennai. And then started exploring the southern part of our country. We almost explored everything including Rameshwaram, Tirupati, Kovalam Beach, pondicherry, Coorg and many more.
But due to Job Change from Infosys to Bosch, I had to again relocate to Bangalore.  And had never dreamt of getting an opportunity to travel Germany for 6 months for an assignment. In no time I grabbed the opportunity and escaped to Travel. The journey which started with group of friends soon turned into a solo, One Man Journey.  During my stay I visited almost 10 to 11 countries with my camera and Backpack as the only necessity. And this journey is still continuing even after returning back…..
How did you think about 'Small Budget Big Trips'?
As I landed in Germany. The beauty of it, gave me a new Zeal and Enthusiasm to explore it.  I was traveling almost every weekend to one or the other destinations of Europe.  Once came an Idea to jot down the experience and sharing the same Thus I started a web page "Lonely traveler".
But, as there was a constraint in budget so every time I have to plan a budgeted trip. And this clicked me that others who are traveling will also be having the same situation and would like to travel with minimum bucks to exotic locations. So, I conceived the idea of a blog and named it as "Small Budget Big Trips". Where I provided them the Tips and Tricks to travel with minimum expenses.
To my surprise the response was very good even beyond my expectations, I realized that people use travel blogs as a tool to plan their travel as it has an personal experience sharing of that particular place. I decided to form a community of Travel Bloggers where in they can have a common platform to share their experience and introduce their blog to the fraternity of Travel Bloggers and travelers.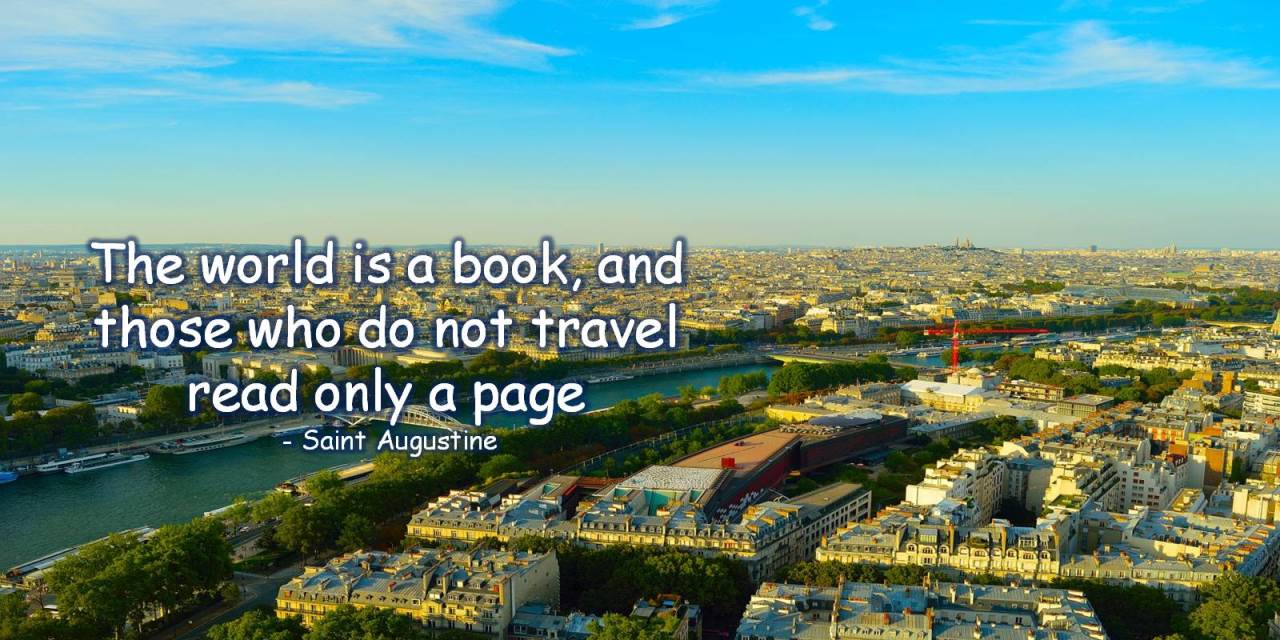 From whom you got inspired in your life and who is your mentor?
I got inspired to achieve something in my life by Dr. APJ Abdul Kalam. Listening to his speeches motivated me a Lot. Also I was able to connect to one famous youth tycoon, Sandeep Maheshwari as I could relate the incidences of his life to that of mine.
Introduce your Co-Founder and Team.
Rashmi Bothra, Chartered accountant  is supporting me in my startup. Going forward new members will be joining on board in main core team.
Explain more about 'Small Budget Big Trips'. How is it different from other similar platforms?
Small Budget Big Trips is an online community based platform for all the travel lovers. One of the main aims of the platform is to bridge the gap between the travel bloggers and travelers and at the same time providing the travel bloggers with more opportunities to showcase their work to the world. Here are the some of the main motives behind the creation of the Small Budget Big Trips.
Bridge the Gap: To build a community for travel bloggers and travelers wherein they can interact with each other for all the travel related issues.
Blogging Assistance: To build a community wherein each travel bloggers can get assistance from each other in their blogging related activities.
Income Opportunities: To provide more income opportunities to travel bloggers in the market by providing regular updates on the travel related quiz and competitions all around the world and exploring other ideas.
Brand Creation: To help travel bloggers to create a brand for themselves by not only showcasing their travel blogs and post but also by providing opportunities wherein they can personally interact with travelers.
What's the current path and future plans?
At present the website act as a platform for providing below services:
Platform for travelers to share their travel stories and get the discount vouchers/coupons for various travel apps like Yatra, Make my Trips, OYO Rooms etc.
Travel Resource and information for various destinations.
Travel competition related information which helps travelers to get a chance to grab free holidays.
Hotel prices comparison & Booking.
Helping bloggers in their blogging activities by providing information on monetization of blogs, how to increase traffic etc.
In the coming future, we are also planning to bring self travel planning tool for travelers and also aims to make this website as complete guide and resource for the travelers, by the travelers, of the traveler
Since, we started as a community in Jan'2016 we have got more than 4000+ followers on social media and around 120 travelers and bloggers are associated with us. Our aim is to reach more and more travelers. We target to reach more than 10,000+ followers on social media and to get association of more than 500 travelers and bloggers with us in coming year.
What challenges did you face while setting up 'Small Budget Big Trips'?
Being a chartered accountant by profession, it was quite tough in initial days to build a website, however I took this as a challenge and started learning on website creation over YouTube and Google. Initial days, I found it little hard but slowly after so many trial and errors; I was able to create it.  Still, I am learning on it and trying to add on more and more features.
Second challenge, which I feel is the marketing as to reach large number of people in travelling industry, where already there are large players available was really a tough task for me. However, I started reading lot of marketing books and article over internet. Now, I think I can pat my back as I have done a remarkable job but yes there is lot more to do.
My suggestions to readers will be to stay focused and always have a positive attitude. With true determination and hard work you can achieve anything.
"A little progress every day adds up to big results."
 If you would like, you can share your feedback about VID.
I think VID is doing a great job by brining the motivational and inspirational stories. This not only motivates people but also encourage them to do something extraordinary and different.
Visit our : Website | Follow us on Facebook