India has an incredible history of scientists. We are so proud to say that, we have the world's top scientists who were born in India. Here I am writing my new post about those famous Indian scientists and their inventions that shook the world with their innovations, ideas, and awards. The reason behind every great invention is imagination.
The thoughts that emerged in minds once were brought to reality by some great scientists of the world.
I have names of 20 such Indian scientists who have been commendable in their imagination, thought process, and practical knowledge.
India has gifted some of the great Indian scientists to the world and their inventions prove the same. Before I begin reminding you about those legendary names, let us remember a few facts related to ancient and modern India; India has gifted the science of Ayurveda, the language of Sanskrit, grammar, hypnotism, chess, the decimal system, and more.
Before we start, Here is a quick list of 20 Indian Scientists who shook the world with their inventions.
Prafulla Chandra Ray
Salim Ali
Srinivasa Ramanujan
Homi Jehangir Bhabha
Jagadish Chandra Bose
C.V. Raman
Satyendra Nath Bose
Har Govind Khorana
Dr A.P.J. Abdul Kalam
Dr. Meghnad Saha
Shreeram Shankar Abhyankar
Subrahmanyan Chandrasekhar
Raj Reddy
Prasanta Chandra Mahalanobis
Birbal Sahni
Dr. Vikram Ambalal Sarabhai
M.Visvesvaraya
Janaki Ammal
Venkatraman Radhakrishnan
M.S. Swaminathan
Let's begin reading about their bio, their inventions, awards and honours.
20 Famous Indian Scientists and Their Inventions
| | |
| --- | --- |
| [Indian Scientists] | [Inventions & Discoveries] |
| Prafulla Chandra Ray | New Compound/Mercurous Nitrite |
| Salim Ali | Systematic Bird Survey in India & Overseas. |
| Srinivasa Ramanujan | Discoveries on Pi, Number Theory, Continued Fractions, Analysis. |
| Homi Jehangir Bhabha | Founder of BARC (Bhabha Atomic Research Centre) & Indian Nuclear Program Head. |
| Jagadish Chandra Bose | Invented Crescograph (that measures the growth in plants) |
| C.V. Raman | Discovered the 'Raman Effect' in 1928. |
| Satyendra Nath Bose | BEC Theory (Bose-Einstein Condensate Theory) in collaboration with Albert Einstein. |
| Har Govind Khorana | The first scientist to chemically synthesize oligonucleotides. |
| Dr A.P.J. Abdul Kalam | Directed the project to develop 'India's first Satellite Launch Vehicle (SLV)'. |
| Dr. Meghnad Saha | 'Saha Ionization Equation' |
| Shreeram Shankar Abhyankar | Great contributions to 'algebraic geometry'. |
| Subrahmanyan Chandrasekhar | Originate a theoretical model that explains the structure of white dwarf stars called 'Chandrasekhar Limit'. |
| Raj Reddy | Invented Voice Recognition AI, the first system was 'Hearsay I'. |
| Prasanta Chandra Mahalanobis | Founded 'The Mahalanobis Distance'. |
| Birbal Sahni | Famous for Bennettitales, Pentoxylales, Homoxylon Rajmahalense |
| Dr. Vikram Ambalal Sarabhai | Known as the father of the Indian Space Program (ISRO). |
| M.Visvesvaraya | Invented the block system, and designed and patented Floodgates. |
| Janaki Ammal | Plants scientists (botanists) that produced hybrid brinjal varieties. |
| Venkatraman Radhakrishnan | Giant Metrewave Radio Telescope (GMRT) |
| M.S. Swaminathan | Indian geneticist who developed high-yielding varieties (HYV) of wheat. |
We have tried to add some popular awards and honours as well including their life history.
Let's proceed towards the detailed list here.
#1.

Prafulla Chandra Ray
(1861 – 1944)
Prafulla Chandra Ray was a scientist, chemist, educationist, industrialist, philanthropist, and more. He was known as one of the most experienced academicians and chemists. He was the person who formed the first pharmaceutical company in India – The Bengal Chemicals & Pharmaceuticals.
Prafulla was the author of the book A History of Hindu Chemistry from the Earliest Times to the Middle Sixteenth Century. He remained a bachelor in his entire life to dedicate himself to the subject of medicine and take active participation in politics.
An autobiography of his life and experiences has been written by Prafulla Chandra Ray.
He was selected for many initiatives and political issues subjects on the basis of his experiences and skills.
Prafulla Chandra Ray Inventions & Discoveries
The stable compound Mercurous nitrite in 1896
Established India's first pharmaceutical company in 1901
Established Bengal Chemical and Pharmaceutical Works Ltd
Prafulla Chandra Ray Awards & Honors
Received the Faraday Gold Medal – University of Edinburgh
Honoured with the Knight Bachelor Title
List of Honorary Doctorates by several Universities
Honoured by the Corporation of Kolkatta
The picture on the postal stamp of India in 1961
---
#2.

Salim Ali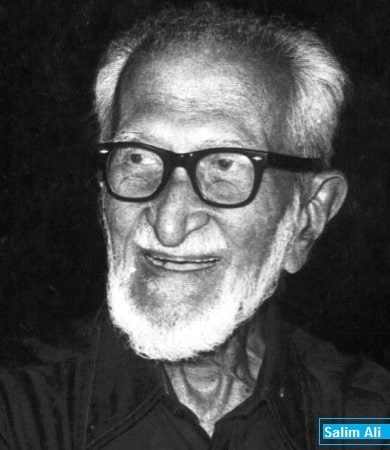 (1896 – 1987)
Salim Moizuddin Abdul Ali was a renowned naturalist and ornithologist. He was titled as the 'Birdman of India'.
He was the first person to do surveys and research on birds. Several books on birds were also written by Salim Ali. The popular book Handbook of the 'Birds of India and Pakistan' is written by him.
Salim Ali was honoured with the Padma Bhushan and Padma Vibhushan of India awards. In fact, several bird species and bird sanctuaries are named after him due to his dedication to the subject. Ornithology became more popular after his thesis and works.
One of the thoughts written by Ali Waqs;
'I am more interested in the living bird in its natural environment'.
Salim Ali Awards & Honors:
Awarded by the Asiatic Society of Bengal
Joy Gobinda Law Gold Medal
Honoured with doctorates – Aligarh Muslim University
Gold Medal from the British Ornithologists' Union
Pavlovsky Centenary Memorial Medal – USSR Academy of Medical Sciences
He was the Commander of the Netherlands by the Order of the Golden Ark and he was honored by Prince Bernard of the Netherlands.
Many more awards and honours…
---
#3.

Srinivasa Ramanujan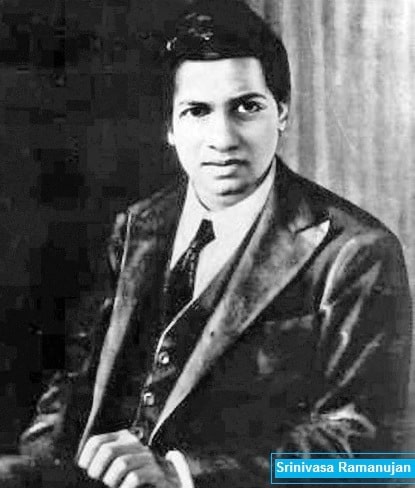 (1887 – 1920)
Srinivasa Ramanujan has remained a legendary mathematician ever since the British rule of India. He never took any proper training in Math subject but, his contributions have given new meaning to the subject.
He created a sensation in the subject by his logic and gave rise to the minds of many other mathematicians. Some of his contributions include; number theory, continued fractions, infinite series, and mathematical analysis.
Srinivasa related his knowledge and interest in Math with divinity. Some of his golden words were; "An equation for me has no meaning, unless it expresses a thought of God."
When Srinivasa showed his mathematical books to the deputy collector, V. Ramaswamy Aiyer, Aiyer expressed his words as follows;
"I was struck by the extraordinary mathematical results contained in [the notebooks]. I had no mind to smother his genius by an appointment in the lowest rungs of the revenue department."
Srinivasa Ramanujan Awards & Honors:
The Indian postal department in 2012 dedicated the day of National Mathematics Day featuring Srinivasa Ramanujan's photo on the stamp.
Ramanujan IT city in Chennai still runs over 25 acres of information technology space.
A movie is based on him with the title 'The Man Who Knew Infinity'.
IIT Madras and the Government of Art College celebrate his birthday annually.
SASTRA prize worth US$10,000 is given to young mathematicians below 32 for their major contribution to math in memory of Srinivasa.
Various other accolades are honoured to him and released in honour of him.
---
|Related: Srinivasa Ramanujan: Story Of The Man Who Knew Infinity
---
#4.

Homi Jehangir Bhabha
(1909 – 1966)
Homi Jehangir Bhabha was a popular nuclear physicist and founder of physics at the Tata Institute of Fundamental Research (also referred to as TIFR).
Born to a wealthy Parso family, Bhabha selflessly continued supporting the nation with his endless theories and innovations in the subject of Physics.
His first scientific contribution was the newspaper, 'The Absorption of Cosmic Radiation'. The paper gave him further supported him in entering the ISAAC Newton Studentship. It was during World War 2 when he returned to India and decided he would never leave India.
He took an active part in various nuclear developments in India. It feels really proud to write and learn about our incredible Indian scientists.
Homi Jehangir Bhabha Awards & Honors
The Atomic Energy Establishment, Mumbai was renamed to Bhabha Atomic Research Centre after his death to honour him.
Entitled with the Adams Prize
Received the Padma Bhushan
Honoured with the Fellow of the Royal Society title
---
#5.

Jagadish Chandra Bose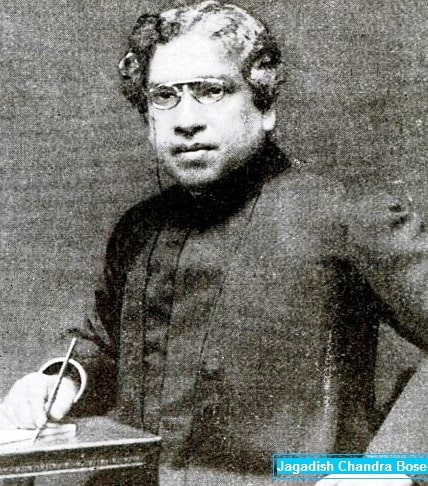 (1858 – 1937)
Jagadish Bose was a physicist, botanist, biologist, and polymath. He was also a known archaeologist and early writer of science fiction in British India.
Various science institutes and organizations also titled him as 'one of the fathers of radio science.' He was also honoured with the title of the father of Bengali Science Fiction. Some of his major inventions include the crescograph.
A few of his discoveries include plant physiology, feelings in the plants, and electromagnetism. He wrote for various scientific papers too.
A short story, Niruddesher Kahini (The Story of the Missing One) is also written by him.
Jagadish Chandra Bose Awards & Honors
Titled as the Knight Bachelor
Considered a Fellow of the Royal Society
He was an important member of the Vienna Academy of Sciences
Bose was the president of the 14th Session of the Indian Science Congress
He was the companion of the Order of the Star of India and the Order of the Indian Empire
The Indian Botanic Garden honoured him with the title of the Acharya Jagadish Chandra Bose Indian Botanic Garden
The University, J.C. Bose University of Science and Technology, YMCA was named after him
---
#6.

C.V. Raman
(1888 – 1970)
Chandrasekhara Venkata Raman was a legendary physicist who made phenomenal works on the subject of light scattering. Despite receiving so many awards and accolades, he remained grounded and continued to contribute to the nation with his excellent knowledge and skills.
In fact, he was the first Asian Indian to have written on one of the branches of science. Some of his popular works include; the Indian Journal of Physics (1926), and the Indian Academy of Sciences, which established the Raman Research Institute, and the discovery of the phenomenon of light scattering (also known as the Raman Effect).
Raman worked at his university during the last days of his life.
C.V. Raman Awards & Honors
Noble Prize in Physics
Was appointed as the first professor of Physics by the University of Calcutta
Known as the Knight Bachelor
Received the Hughes Medal
Lenin Peace Prize
Honoured with the Bharat Ratna
Attained the Matteucci Medal
Honoured as a Fellow of the Royal Society
---
#7.

Satyendra Nath Bose
(1894 – 1974)
Satyendra Nath Bose was a well-renowned Indian physicist. He showed a wide range of interests and knowledge in subjects such as; chemistry, biology, mineralogy, arts, literature, music, and mathematics. His contributions made India proud and several committees in Sovereign benefited from his skills and knowledge.
Some of his major works include; quantum mechanics, the Bose-Einstein Statistics, the Theory of the Bose-Einstein Condensate, and many other topics related to theoretical physics.
He was a lecturer for thermodynamics and electromagnetism.
Satyendra Nath Bose Awards
Received the second most honourable award of Highest Civilian Award – Fellow of the Royal Society
Padma Vibhushan Award
Was nominated for the Nobel Prize in Physics by various scholarly authorities
Seven Noble Prizes were awarded for some of his brilliant concepts related to physics
---
#8.

Har Govind Khorana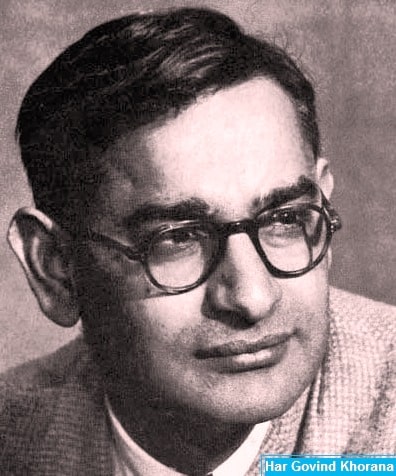 (1922 – 2011)
Har Govind Khorana was a popular Indian-American biochemist. His great contributions and research works are still remembered in the field of medicine. Khorana was born in the British India.
He also became a citizen of the US as he resided there for some years. Khorana worked as a professor and taught his subjects at various prominent institutes in the US and India. Some of his major works are the production of proteins that he produced with the support of a chain of enzymes.
Har Govind Khorana Awards & Honors
Nobel Prize in the subjects of Physiology and Medicine
He established the Gairdner Foundation
Attained the Louisa Gross Horwitz Price
Honoured with the Albert Lasker Award in Basic Medical Research
Padma Vibhushan Award by the Government of India
Received the Willard Gibbs Award
---
#9.

Dr A.P.J. Abdul Kalam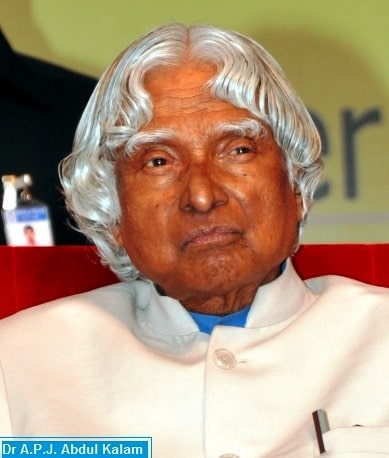 (1931 – 2015)
Dr. A.P.J's full name Avul Pakir Jainulabdeen Abdul Kalam.
He was one of the most prominent aerospace scientists and also served as the 11th President of India.
His main subjects included Physics and Aerospace engineering. For almost four decades, Abul Kalam selflessly served as the scientist and research specialist at the DRDO and ISRO. He was also actively involved in India's various space programs and military missile projects.
Abdul Kalam is also referred to as the 'Missile Man of India' for his amazing contributions to the ballistic missile and launch vehicle.
Switzerland declared 26th May as Science Day in honour of the visit of the Late Shiri Dr. APJ Abdul Kalam.
Kalam's other notable political and technical contributions include the Pokhran-II (India's first nuclear test), Wings of Fire, India 2020, Ignited Minds, and more…
Dr A.P.J. Abdul Kalam Popular Awards & Honors:
Recipient of the Bharat Ratna
Titled as the People's President
Padma Bhushan and Padma Vibhushan
Hoover Medal
NSS Von Braun Award and many more…
---
#10.

Dr. Meghnad Saha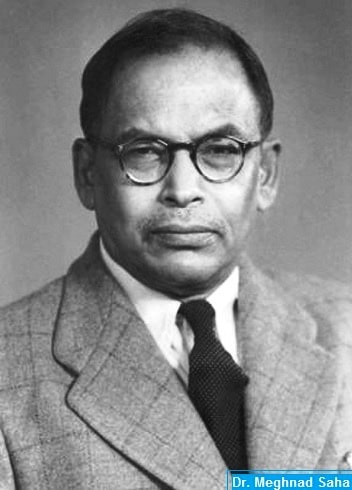 (1893 – 1956)
Meghnad Saha was an Indian Astrophysicist. He gained great importance and recognition for his explanations related to chemical and physical balance in stars. His contributions and knowledge helped various astronomers to understand the spectral classes of various stars along with their temperatures.
Saha was also elected to the Parliament of India in 1952. Some of his notable contributions include the Thermal Ionization and Saha Ionization Equation.
Saha was also an atheist. He dies of a cardiac arrest.
Dr Meghnad Saha Awards & Honors
Saha was nominated several times for the Nobel Prize in Physics
He was a dedicated selfless humanitarian and politician
Participant in the Swadeshi Movement
---
#11.

Shreeram Shankar Abhyankar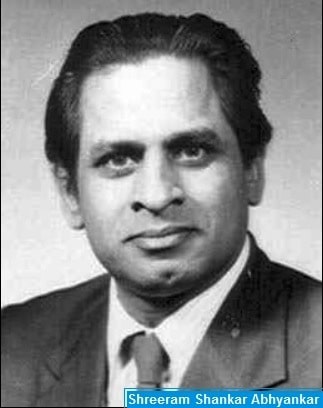 (1930 – 2012)
Shreeram was a known Indian American Mathematician.
He served as a professor in various colleges and universities.
His areas of specialization included algebra, geometry, science, and industrial engineering. Shreeram completed his education in B.Sc. and he continued to contribute some amazing theories and explanations related to the subject of math.
In his life, some of the major works by Shreeram include the Abhyankar Conjecture, Abhyankar Lemma, Abhyankar Moh Theorem, and Finite group theory.
He performed his major works in the fields of computational and algorithmic algebraic geometry.
Shreeram Shankar Abhyankar Awards & Honors
Attained the Chauvenet Prize
Received the Herbert Newby McCoy Award – Purdue University
Received the Honorary Doctorate Degree – University of Angers in France
Abhyankar was also a Fellow of the Indian Academy of Sciences
He was a board member of the Indian Journal of Pure and Applied Mathematics
---
#12.

Subrahmanyan Chandrasekhar
(1910 – 1995)
Subrahmanyan Chandrasekhar spent most of his life being an American Astrophysicist.
He belonged to the Indian origin. His theories on the structure and evolution of the stars helped many astronomers. Some of the important thoughts gave rise to stellar evolution and the evolution of the stars and black holes.
Some of the notable contributions by Chandrasekhar include the Chandrasekhar limit, Chandrasekhar number, Chandrasekhar Kendall Function, Emden-Chandrasekhar equation, Chandrasekhar friction, Chandrasekhar's X and Y functions, and more…
Subrahmanyan Chandrasekhar Awards and Honors:
Felicitated with the Adams Prize and Novel Prize in Physics
Received FRS and National Medal of Science
Royal Medal
Padma Vibhushan
Heineman Prize
---
#13.

Raj Reddy
1937 – Present
Raj Reddy is an Indian Indian American computer scientist.
Reddy is one of the major contributors to the subject of Artificial Intelligence. He is also an important faculty at Stanford and Carnegie Mellon University. He has been working as a faculty for the last 50 years. Some of the important fields that he specializes and trains in are Artificial Intelligence, Human-Computer Interaction, and Robotics.
Raj is the founder and director of the Robotics Institutes at Carnegie Mellon University. He is also the chairman of the International Institute of Information Technology.
Raj Reddy Awards & Honors
Legion of Honor
Padma Bhushan
The Honda Prize
Turing Award
The Okawa Prize
Vennevar Brush Award
---
#14.

Prasanta Chandra Mahalanobis
(1893 – 1972)
Prasanta was a popular Indian scientist and statistician. The Government of India celebrates his birthday on 29 June as the National Statistical Day in his memory.
His 125th birthday was also highlighted in the Google Doodle. Prasanta played a vital role in the various Indian campaigns to bring the first digital computers to the country.
Prasanta Chandra Mahalanobis Awards & Honors
Received the Srinivasa Ramanujan Gold Medal
Received the Durgaprasad Khaitan Gold Medal
Honoured with the Padma Vibhushan
Attained the Sir Deviprasad Sarvadhikari Gold Medal 
Was the President of the Indian Science Congress
Received the Weldon Memorial Prize, University of Oxford
And various other awards and accolades.
---
#15.

Birbal Sahni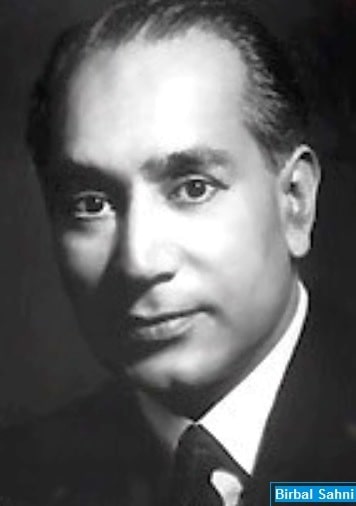 (1891 – 1949)
Birbal Sahni was an Indian paleobotanist.
He devoted his time to the education of fossils. Other than the fossils, he took an active interest in subjects of geology and archaeology. Sahni contributed greatly to the studies of fossil plants and plant evolution in India. He founded the Birbal Sahni Institute of Palaeobotany, Lucknow.
He was also the president of the National Academy of Sciences, India and the president of the International Botanical Congress. Sahni also played chess, tennis, sitar, and the violin.
Birbal Sahni Awards & Honors
Fellow of the Royal Society, London
Elected Vice-President of Palaeobotany
The Birbal Sahni Gol Medal for students of botany was introduced in memory of him
---
#16.

Dr. Vikram Ambalal Sarabhai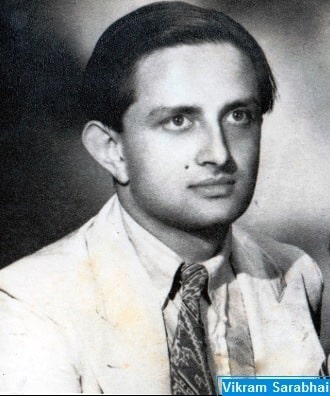 (1919-1970)
Vikram Ambalal Sarabhai was an Indian physicist and astronomer. He was the one who raised the space research and contributed greatly to nuclear power in India.
Sarabhai is also known as the 'Father of the Indian Space Program'. Sarabhai's entire family contributed to India's Independence movement in one way or the other. He is majorly known for the Indian space program and IIMR (Indian Institute of Management).
Vikram Sarabhai Awards & Honors
---
|Read Also: Dr. Vikram Sarabhai's Inspirational Life story
---
#17.

M.Visvesvaraya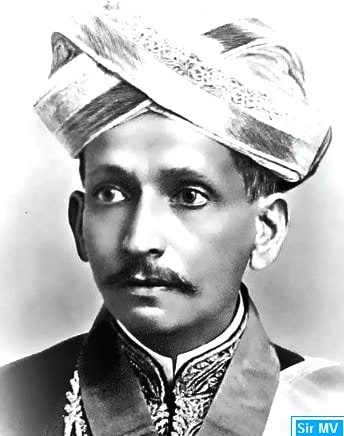 (1861 – 1962)
Popularly known as Sir MV was a renowned civil engineer and statesman, Sir MV was also the 19th Diwan of Mysore. He also served as the honourable knight commander of the British Indian Empire. He completed his studies at the college of Engineering.
His works include the construction of Krishna Raja Sagara dam, was the president of the Indian Science Congress and was also one of the boards of directors for Tata Steel.
Various automatic gates at Lake Fife Storage Reservoir were designed and constructed by M. Visvesvaraya.
M.Visvesvaraya | Sir MV Awards & Honors:
Was honoured with the Bharat Ratna Award
Titled as the Father of the Modern Mysore State
He was the Diwan of Mysore
---
#18.

Janaki Ammal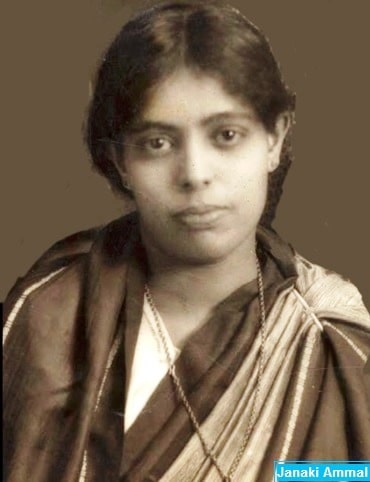 (1897 – 1984)
Janaki Ammal was a known Botanist. She closely worked on the phytogeography, cytogenetics, and plant breeding. She showed close interest in ethnobotany. Janaki Devi also contributed greatly to the medicinal and economic value of plants in Kerala. Her main subjects were Botany and Cytology.
Her major works include studies on eggplant and sugarcane. Janakiji attained a master's degree in botany from the Barbour Scholarship.
Janaki Devi also co-authored a book with another author, C.D. Darlington, which was titled; 'Chromosome Atlas of Cultivated Plants.'
She was also a professor of Botany at the Maharaja's College of Science, Kerala.
Janaki Ammal Awards & Honors
Honoured with the Padma Shri Award
She was the first Asian Indian woman from Kerala to attain a Ph.D. in Botany, in the U.S.
Janaki was one of the few Indian women who attained a master's degree in Botany with the support of the Barbour Scholarship.
She attained the honorary LLD from the University of Michigan
Two awards were introduced in her name, the EK Janaki Ammal National Award in Plant Taxonomy and the EK Janaki Ammal National Award in Animal Taxonomy
She also produced many hybrid eggplants (Brinjals in India)
---
#19.

Venkatraman Radhakrishnan
(1929 – 2011)
Venkataraman Radhakrishnan was a well-known space scientist who also served as a member of the Royal Swedish Academy of Sciences.
Raman completed his graduation from the Mysore University. He was one of the most prestigious radio astronomers in the world during his era.
One of his important contributions to remember is that he was the Vice president of the International Astronomical Union. He also served as the chairman of the Commission for the International Union of Radio Sciences. Venkat also gave lectures at various prestigious institutes and universities on radio astronomy. Venkatraman worked tirelessly to build the Raman Research Institute and make it a world-renowned astronomy research centre.
Venkataraman Radhakrishnan Researches & Honors
The famous scientist, J.B.S. Haldane spoke a few words in honour of Ventakraman; "Given good conditions anybody could turn out acceptable work, but the mark of a true scientist is that he can create the requisite conditions and make great discoveries. The scientific career of Prof. Radhakrishnan exemplifies the spirit of this statement."
He was invited to the prestigious Milne Lecture in Oxford and also to give the very crucial lecture, the Jansky Lecture
He was a great support in solving the mysteries of interstellar clouds, galaxy structures, celestial bodies, and pulsars
---
/RELATED/
---
#20.

M.S. Swaminathan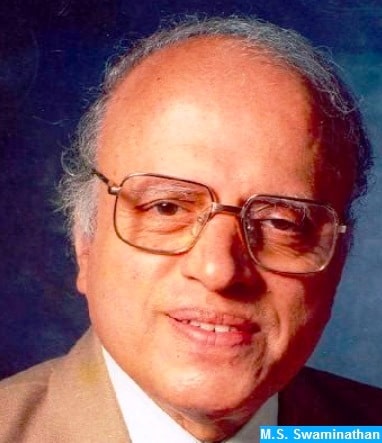 (1925 – Present)
Mankombu Sambasivan Swaminathan is an Indian geneticist. He is also an international administrator. Due to his major contributions and keen work with the environment, he is also referred to as; 'Indian Father of Green Revolution.'
He is also the founder as well as chairperson of the MS Swaminathan Research Foundation. Swaminathan closely worked for India's Green Revolution program and also majorly focused on the high-yield varieties of wheat and rice produced by poor farmers.
He was also the director general of the Indian Council of Agricultural Research. Furthermore, Swaminathan also served as the president of the International Union for the Conservation of Natural and Natural Resources.
Mankombu Sambasivan Swaminathan Researches & Honors
Honoured with the Padma Shri
Honoured with Padma Bhushan
Felicitated with the Padma Vibhushan
World Food Prize
Volvo Environment Prize
Indira Gandhi Peace Prize
Indian Gandhi Award for National Integration
Albert Einstein World Award of Science
Titled by Times magazine amongst the 'Time 20' – most influential Asian people of the 20th
Top Indian Scientists: Conclusion
I cannot express what I am feeling right now after writing about these amazing legends. Imagine if one inspiring biography or invention can touch our minds and hearts; this article can bring a revolution to our thought process.
We have 20 such short famous Indian Scientists' biographies mentioned above to get self-inspired and get back in our focus. In these difficult times of the #Corona period, read similar stories and get some positive vibes in and around you.
You do not have to be a scientist or doctor necessarily to be a legend; you just have to be yourself and pursue your passion. If your work has the power to contribute to the success of other beings or subjects, your name will automatically be popular. Your work has to be popular and the name continues along.
This article is randomly sorted to provide you with the top Indian Scientists list, no one can rank our legends.
Hope you enjoyed this read as much as I enjoyed writing about our great Indian scientists and their inventions. Share your comments and let us know how you found the article. Also, share how you relate this to your passion.