We may have helped others sometime in life. If those incidents give you satisfaction, then the inspirational story of Khalsa Aid will inspire you highly.
What Do You Know About Khalsa Aid?
Khalsa Aid is a foundation that exists since 1999. They are the chosen ones from the almighty to spread humanity in the best possible way.
Irrespective of the cause, whether natural calamities or unfortunate events in people's lives, the team offers social, spiritual, physical, and financial assistance to the victims.
According to the recent news by the foundation, they will be hiking at the Snowdon 2016 hike event held by the team. It is scheduled to be conducted on 2nd July, 2016.
In short, Khalsa Aid is an NGO that runs with the objective of providing all sorts of support to those who have been suffering from some consequences. The NGO is based on a principle laid down by Sikhs; 'Recognizing the whole human race as one.'
The team size is increasing with the number of causes in the society. More people are participating to be a part of this good cause. There are many sites and events that the foundation has personally visited to support people.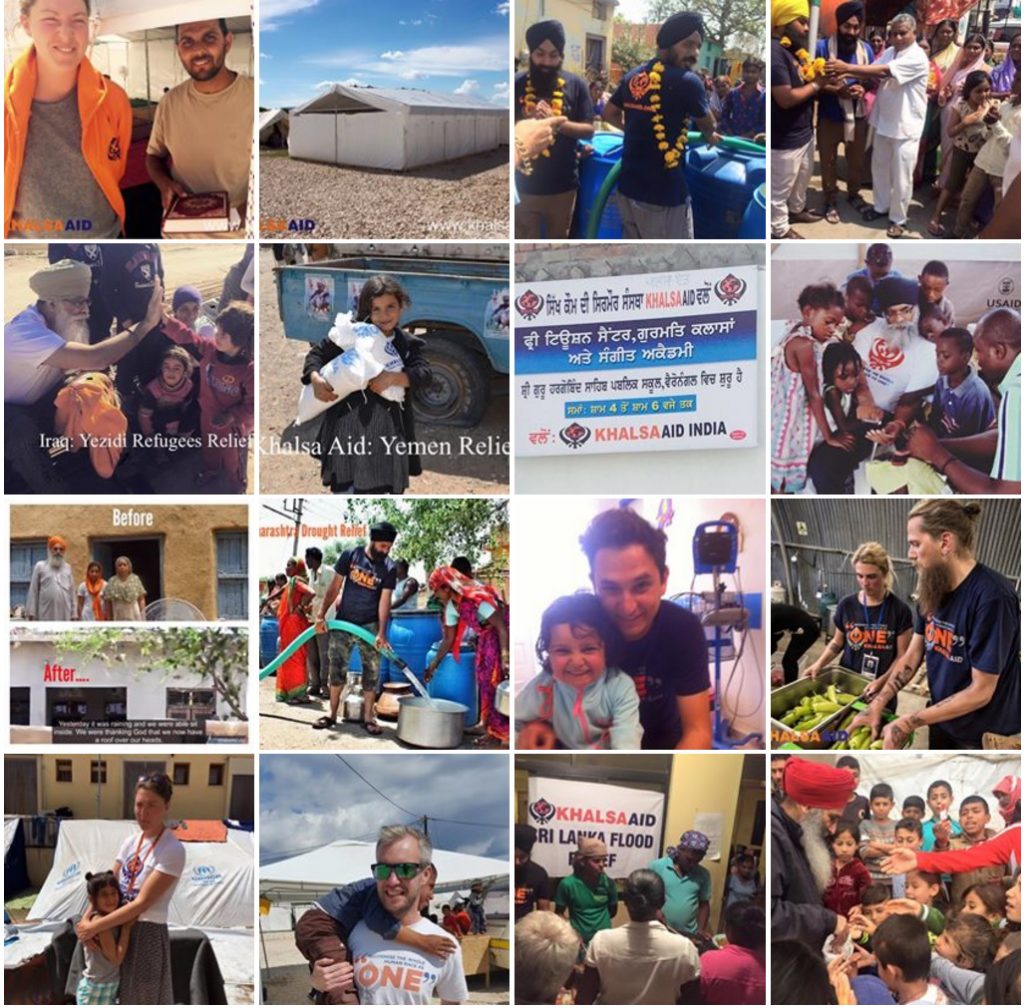 They are going strong with a mindset to keep doing good karma selflessly. It is indeed a great thing that they are doing. To tell you more, these people have gone out of the way to educate people, help the victims, and provide medical care.
The work done by the team of Khalsa Aid is not on any salary or commission basis.
They are not paid for anything, but they voluntarily do these things by following spiritual guidance of life.
Projects Completed by Khalsa Aid :
Some amazing projects completed by Khalsa Aid that turned out to be successful affairs are as follows:
Greece: Refugee Crisis, May` 2016
Khalsa Aid team worked rigorously across Euro to help millions of refugees and migrants.
United Kingdom: UK Floods, Dec` 2015
The floods in UK devastated the city. Khalsa Group arrived to help the evacuated people who were in need of food and shelter.
Nepal: Nepal Earthquake, April` 2015
Nepal earthquake killed nearly 8000 people and injured more than 20,000. Khalsa Aid sent an emergency relief team at the site within 36 hours of the event.
Iraq: Iraq War, June` 2014
It was one of the most crucial and difficult phases for Iraq refugees who became homeless and foodless. Khalsa team reached to provide Bread to the Syrian refugees in Iraq.
The heavy rains of Feb 2015 hit the North East region of Malawi hit the city badly.
The flood victims did not have food, shelter, water to survive.
Khalsa Aid arranged for drinking water for the flood victims in Malawi.
The list of their good causes and participation will go on. For more projects and involvements by Khalsa Aid, check their website: khalsaaid.org/projects
Motivational Facts:
Isn't that an amazing job that this NGO is doing? It's not that the others don't have humanity left in them.
Many people wish to do something good for these victims; however, they are reluctant to approach the NGOs.
It is because not many prove themselves to be real! There are fake NGOs and charity foundations who take monetary aid from people out of business objective.
People have lost hopes to do good deeds in life. This NGO is real and it is doing its best! What I have learn't from their inspirational story is that you don't necessarily have to wait to tie up with an NGO to help others. If you wish to express your humanity, help at least one person whom you don't belong to.
Many of you must be helping many people in your life. As a human being thats our duty, do support others selflessly, share whatever you can.
If you can't help anyone financially do share a free knowledge to one who is really in need, if you even help one person or motivate one person to chaise his or her dreams in their life, you are really blessed.
We should always spread positivity. That is what we have learnt from Khalsa Aid, they started with very less number of people and slowly, their selfless work brought more members. 
Lets make this littler effort to share it on our social media, facebook, twitter to contribute in Khalsa Aids their journey, We wish the team all the best in their objective.
It gives us great pride to know something like Khalsa Aid and write about them.
Be a part of their Journey Join them on : https://www.facebook.com/khalsaaidint
If you want more inspiration and motivation in life, do not miss to read our other stories on the website.