Q : Please Introduce yourself!
I am Gautam Madhavan, a 23 years old, B.com graduate from University of Delhi. Founded Mad Influence on 1st January 2018. I love travelling and exploring new things on the internet.
Q. When and How did you think about "Mad Influence"?
Idea of Mad Influence actually came from an event that I was lucky enough to organised in Delhi in Dec 2017, where more than 2500+ people turned up for the conference, where I got the idea if 1 speaker can Influence so many people to come at one place.
How will it look like if so many influential people come together and add value to the current economy.
That's where Mad Influence was born. Within 12 days , the company operations had begun.
Q. From whom you got inspiration to start Mad Influence and who is your mentor?
 I'll say it was all about the incidence happened while organizing the event that struck me the idea of Mad Influence.
Q. Introduce your Co-Founder/Founders and Team.
I am the single founder and didn't have the opportunity to find a con-founder while commencing. 
Team, they are the best young blood you will ever see.
From a Botany Hons. to an Engineer you will have it all, in other words everyone who are not even related to Influence Marketing subject are killing the industry with their performance today. 
Q. Explain more about Mad Influence, What makes you special and How you think is it different from others?
Mad Influence is the biggest MCN for TikTok India and has done the majority of TikTok campaigns single handedly since Aug 2018.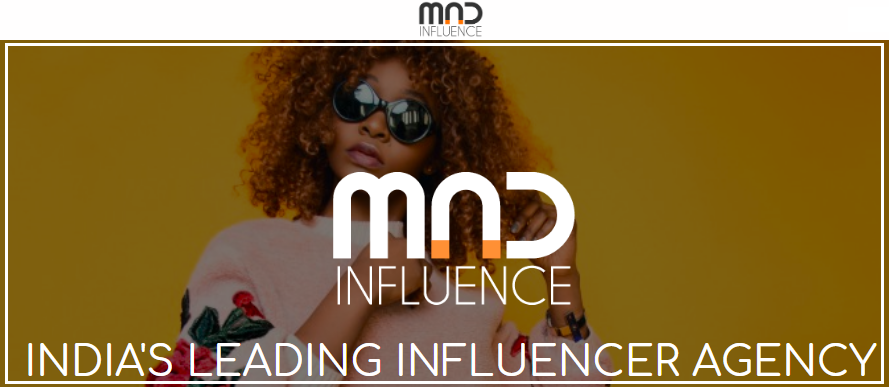 Mad Influence is a complete 360 degree Influencer Marketing Agency which not only helps Influencers connect with brands but also helps in building out their content and grow them. 
Same with brands , we not only help them connect with Influencers but also help them strategized and execute the entire plan.  
Q. What challenges did you face while setting up Mad Influence? How did you overcome?
The initial and the main challenge were funds.
We went on a route of Strategic financing which helped us grow slowly and steadily, in other words, we picked up projects which could give us cash flow immediately and could sustain our basic office expenses and the client being given extra value adds.
Choosing the right HR – even till date we face this problem. It is mainly because today most of the working population doesn't really know for what they are working for and why.
A good candidate generally does not come knocking your door daily so it's an actual effort finding the right person. The best way out that has worked the best is personal reference through your network.
Word of mouth is the best source of recruitment, hence validating Influencer Marketing even in our hiring process.
Q. What's the Current Path, Mad Influence's Funding Status and What are the Future plans?
Mad Influence is completely bootstrapped startup as of date.
We do plan to raise funds in the near future, but still are waiting for the right investor who can vibe with our mindset and not just give funds and wait for the magic to happen but also help us a
growth mentor.
Check our Website | Facebook | Insta
---
|Read Also : Sheshgiri Kamath Co-Founder and CEO of 'Kapture CRM – The Cloud-based Customer Support Software' Shares Their Startup Story
---
Q. Please Share a few words about VID at the end.
It is a great platform to motivate young mind to pursue their dream. You folks are
doing really good job, inspiring millions of people daily.