MDH Motivational Success Story | One needs not to be a part of any political party in order to bring the required revolution. Businessmen, lyricist, bankers or developers any one can bring the requisite revolution and change the world for better.
Mahashay Dharampal Gulati has been part of one revolution; what MDH as a masala trader has done to India and its reputation across the world is commendable. One enterprise has helped India rule the world. MDH surely is one of the most loved Indian brands from across the world.
The Beginning of a Revolution | MDH Owner's Success Story :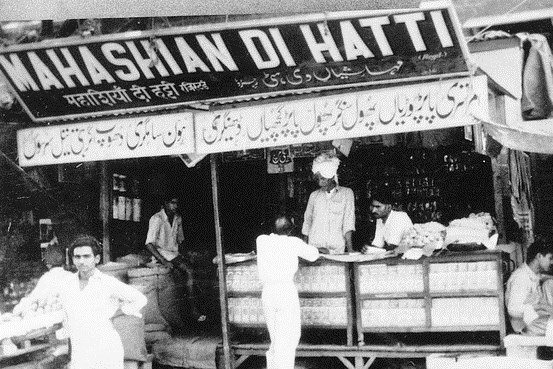 Mahashay Dharampal Gulati was born in Sialkot (Pakistan) on 27th March 1923; the pre-independent era was very difficult but the courageous and philanthropic minded parents of Dharampal were adamant about helping people under all circumstances.
After partition of India-Pakistan, Mahashay Dharampal Gulati came to Delhi with 1500 INR in his pocket. He had made his mind up and he was measuring possibilities of starting a business. With the money in his pocket, he purchased a wooden khokha and started his family business of ground spices. He named the business Mahashian Di Hatti along with the slogan "DEGGI MIRCH WALE".
The Success Formula:
The secret formula has been always something people brought into discussion when talking about MDH but only a secret formula is not enough to make a business successful. It was indeed the hard work, passion and determination that Dharampal Gulati put in that made MDH the largest Masala Brand. The indomitable will of serving customers and completing commitments has helped Dharampal come over challenges and lead the business in varied countries of the world.
When you keep your eyes on the target and never compromise with hard work then you will see through success and you will not even realize it.
Struggle:
When talking about success and the new life people often forgetting mentioning struggle but it is the main part that the world today needs to know. Dharampal Gulati was affected by the partition, he had to leave his ancestral land and everything in Pakistan and come to India. He came to India with only 1500 INR in his pocket but the desire to do something really big and change the course of life fed him with the requisite fuel. Today people may look at MDH and say, it succeeded because there were no competitors but starting a business from scratch and taking it to heights require passion, vision, hard work and unbreakable determination.
Read Also : Mihir Sen : Story Of A Man Who Conquered The World By Swimming
Philanthropy Work:
Parents of Dharampal Gulati were the followers of Arya Samaj hence they always lend their hands for help and services. Dharampal Gulati has always been a dedicated son hence with success coming his way; he decided to share the happiness with the world too.
Dharampal established good number of hospitals across the country with the requisite modern facilities for poor and all. The first hospital was started in New Delhi with a meager number of 10 beds but the increased from 10 to 300 in almost no matter of time and today what we see is result of philanthropic attitude.
Dharampal Gulati has also established more than 20 schools across the country and ensures quality education for one and all. The philanthropic plans are helping a country like India improve its two most ill fated sectors Education and Health.
MDH Turnover | MDH Net Worth is about INR 1500+ crore
Read Also : Srinivasa Ramanujan An Indian Mathematician : Not So Infinite Story Of The Man Who Knew Infinity
How we see the success of Mahashay Dharampal Gulati ji?
India has always been a sad place for entrepreneurs and visionaries; even today we face issues when we plan to change the world or bring a revolution with our efforts. Dharampal Gulati started a business and made it successful when people were speculating the possibilities of attending schools in India. The efforts and the determination that Dharampal Gulati Ji has shown are exceptional and highly motivating. The enormous amount of effort and hard work it would have taken is only imaginable.
Dharampal Gulati has not only made a successful business for himself but has helped India climb ladders of success and fame at the global level. He has made the world believe in the power of India. Gulati Ji is a role model for one and all. At the age of 96, today he is no less than any youth. The passion and the vision he carries will continue inspiring youths of the country.
His indomitable will is something that entrepreneurs of the contemporary world needs; Gulati Ji has defied failure and achieved success against all odds.