"NuShala provides a School App and IoT-enabled devices to help your school grow. Parent-teacher-friendly application."
Interview with Divyam Agrawal CEO of NuShala
Please Introduce yourself (Divyam Agrawal)
A : My name is Divyam Agrawal. I am 22 years old with a Bachelors's degree in Business Administration from Amity School of Business, Noida.
I have been working in the Education sector for the past 1.5 years
How did you think about NuShala?
A: My team was working on an Education product called SchoolDiaries that helped schools manage their school through a mobile app.
We had good traction with it but it didn't solve the core problems of Small schools which is the absence of the right hardware and software.
So, we decided to build an ecosystem of IoT-enabled devices that will give a complete solution to schools at a reasonable cost.
From whom you got the inspiration to start NuShala?
A : Like tons of other youngsters in India, Ritesh Agarwal (OYO) has been an inspiration for a long time for me.
The way he executed his idea and took OYO to the world stage dazzles me.
Introduce NuShala's Co-Founder & Team.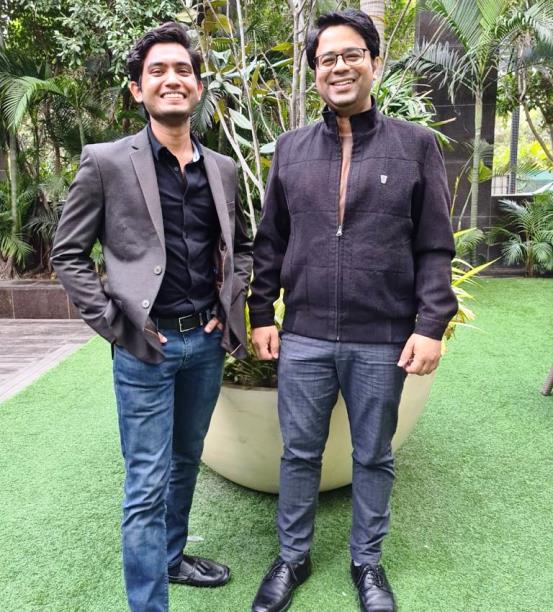 A : Divyam Agrawal – CEO;
      Ratindra Nath Pande – CTO ( With 10+ years of experience working in companies like Make my Trip and Cadence, Ratindra brings a sort of expertise to the tech at NuShala that is seldom found at any startup)
What makes NuShala special from other startups?
A : NuShala is structurally different from any other startup in the space.
To upgrade the present infrastructure, we are betting on the usage of IoT-enabled devices for management and reporting along with a school app. This provides small schools with a single inexpensive solution that replaces their ERP, Desktop, Printer, Payments machines.
Others are focusing primarily on the software end of the spectrum which works well for big schools like DPS but fails to cater to the needs of small school owners.
Imp: What challenges did you face while setting up NuShala?
A : The biggest challenge we faced in setting up NuShala was actually designing the product.
This is an industry-first offering and no solution like this exists so we had to conceptualize it, find suitable vendors for IoT-enabled devices, and see if it fits the bill.
What's the current path and NuShala Funding Status?
A : We are bootstrapped right now and funds are alright for the next phase. We do not plan a raise right now.
NuShala Website
A few words about VID at the end
The stories on Viral Indian Diary have always been inspiring, a few of which have helped me during times when I needed some inspiration. These stories will bring many more global companies from India.
"Thank you Divyam for sharing your startup vision with our readers. Team VID wishes you and NuShala team all the very best with your venture."