QuickStay Rooms Interview with Co-founder Ishita Gupta
When and How did you think about QuickStay Rooms?
The Idea of QuickStay started taking shape in 2020.
The reason behind it came from our past personal experiences.
Due to college studies, we shifted temporarily to a different city that gave us the experience of exhausting home search.
To overcome this situation without involving brokers, we decided to solve this through technology.
From whom you got the inspiration to start QuickStay Rooms and Who is your mentor?
Our inspiration was "us" and people like us who migrate almost every day to a new location for education/job etc.
We are backed by Chitkara University Incubator. The Incubator's Director, Mr. Sumeer Walia is guiding us since the beginning.
Introduce your Co-Founder/Founders and Team.
QuickStay is Co-founded by two engineering graduates, Jatin Madaan and Ishita Gupta.
Ishita's LinkedIn | Jatin's LinkedIn
Jatin Madaan is the CEO and technical expert. He holds a Bachelor's degree in computer science and excels in technical developments. He ensures fruitful connections and interactions with industry experts and mentors.
Ishita Gupta is the COO and creative expert. She holds a Bachelor's degree in computer science and outshines in digital marketing strategies and content curation. She is responsible for daily operations and ensuring a smooth workflow.
Explain more about QuickStay Rooms, What makes it different?
QuickStay is a digital platform that enables property owners to list their rental PG/Flat/Room and helps users to find, compare & book a stay and also find a Flatmate/Roommate with matching interests.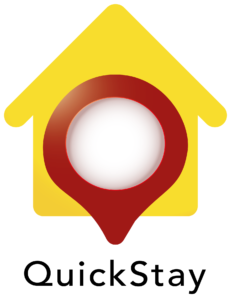 We have recently launched the QuickAssist program to help people find a home away from home in under 3 days.
Due to covid lock-downs, people have been stuck somewhere far from their homes.
We are trying to extend a helping hand & assuring them that they are not alone in these tough times!
Anyone can benefit from QuickAssist in 3 simple steps:
Step 1: Register on QuickStay App and apply for QuickAssist.
Step 2: Get Personal QuickStay Assistance that will ease your home hunting experience.
Step 3: Finalize the stay & enjoy!
For a smooth user experience of rental stay booking, we are also coming up with "Verified Properties" that will contain genuine property information and photos.
What challenges did you face while setting up QuickStay Rooms? 
The rental market in India is not at all satisfactory in terms of quality and digital reach.
It was one hell of a task to get out on the field and study the market in depth.
We interacted with students in different colleges and job professionals in many co-working spaces in tricity (Chandigarh and nearby) to collect real-time user data through surveys.
After so much research, we finally started with some earnings through offline bookings. But soon, the covid pandemic put a halt to everything.
"We did not stop."
We kept on evolving according to the market situation and kept finding alternate solutions.
Whatever happens, we are always ready for any challenging situation.
What is QuickStay Rooms Funding Status and Future plan?
We are currently bootstrapping money for our business operations.
Our goal is to create an easy, quick & efficient process of searching and booking a rental stay, taking away all the unnecessary hassle. We aim to upgrade the quality of rental stay living for students and young professionals.
---
QuickStay Rooms Website | Facebook | Twitter | LinkedIn
Anything would you like to share about VID – Viral Indian Diary?
We are proud to be featured through the very Indian community, VID.

Thank you for encouraging us through the inspirational startup stories from different areas. And also, thank you for giving us this opportunity to be able to share our story with more people.
---
Thank you so much Ishita for sharing your amazing startup story with us. We wish you all the very best.