The year was yet to conclude and much before that we got to witness India's 15th unicorn. Yes! That's a SaaS startup named BrowserStack, where the company is said to have secured $200 million in Series B bond-led funding at a $4 billion valuation.
This has been believed to rank at 2nd position as a SaaS unicorn after Chargebee, which achieved this mark in April 2021.
The other unicorns this year were Digit Insurance (Insurtech), InnovAccer (Healthtech), Five Star Business Finance (NBFC), Meesho (Social Commerce), Infra Market (B2B eCommerce), CRED (Fintech), Pharmeasy (Healthtech), Groww (Fintech), Gupshup (Conversational Messaging), Mohalla Tech (Parent company of social platforms ShareChat and Moj), Chargebee (SaaS), Urban Company (Home services marketplace), Moglix (B2B commerce), Zeta (Fintech), and the latest – BrowserStack (SaaS).
This 10-year-old startup commenced its journey in India and has reached the much-desired unicorn stature now, where it functions as a giant software testing platform. It has 15 data centres across the globe and a depository of over 2,000 devices.
According to an interview given to TechCrunch the Co-founder and CTO, Nakul Aggarwal mentioned that:
"The company witnessed its beginning of existence in Mumbai, where it provides licenses of its service to firms allowing them to remotely test their apps and websites on its devices."
In this year various Indian startups attained a much-coveted $1 billion valuation that already surpassed the 2020 tally. Not just this but they also excelled in the earlier projection made by NASSCOM. As per this report, it was anticipated that India will witness approximately 50 unicorns before the end of the year 2021.
BrowserStack Startup Highlights
Startup Name
BrowserStack
Company Legal Name
BrowserStack Software Private Limited
Founded
Sep 1, 2011
Headquarters 
Mumbai, India
Founders

Ritesh Arora
Nakul Aggarwal

Startup Industry
Software, Cloud, Web Development
Employees
> 600+
Latest Funding Round
Series B on June 16, 2021
Funds Raised
$200 Million
Total Funding Rounds
3
Total Funding
$250 Million
Last Updated
June, 2021
About BrowserStack Company
This unicorn was born in the year 2011 and its foundation was laid by Ritesh Arora and Nakul Aggarwal.
The company has been a category kingpin in software testing on the cloud and sums up to over 50,000 customers with more than 4 million developer signups and caters to giants and over half of the Fortune 500 like Microsoft, Google, Amazon, Tesco, IKEA, Spotify, RBS, Wikimedia, Trivago, Twitter, Expedia and Barclays, etc. powering over 2 million tests across its 15 global data centres each day.
According to Ritesh Arora, Co-founder and CEO of BrowserStack believes that "Our focus will always be to build products that solve deep problems for developers and help them build amazing experiences for their users."
BrowserStack Story: The Beginning
In the year 2011, BrowserStack was a privately held company backed by Accel with offices located in San Francisco, Mumbai, and Dublin.
For a duration of 7 years, BrowserStack remained bootstrapped to achieve a $20 million revenue mark before seeking external funding.
Where, one of the founders Ritesh claimed saying, "We were profitable from the start and didn't need funding. However, once the business got to scale, Nakul and I thought of adding someone who could help us grow faster and help us bring more structure and maturity."
Its headquarters is situated in Mumbai and also has offices in countries viz. Dublin, San Francisco and New York. The company aims at doubling its headcount to approximately 1,600 in the next 18 months.
As far as its active developers are concerned, they count to about 300,000 in the number who use BrowserStack products by now, in this regard the company expects to grow to over a million in the next 1 or 2 years.
According to the Co-Founder & CEO Ritesh's observation, he stated "We have seen strong product-led growth, which has helped drive word-of-mouth in the developer community. We have also seen growth from new product lines, including two app-testing products and visual testing with our acquisition of Percy." In addition to this, he also mentioned "We strongly believe in rewarding our employees for their key role in building and scaling BrowserStack. ESOPs are a great way to allow our employees to build wealth."
BrowserStack Logo
How does BrowserStack work?
The company's platform caters to instant access to 2,000+ real mobile devices and browsers on a highly reliable cloud infrastructure that efficiently scales as testing needs increase. With BrowserStack, Dev and QA teams can move fast while delivering an impressive experience to each of their customers.
As many SaaS startups expanded, similarly, BrowserStack also benefited from the fast-paced expansion of the cross-border SaaS opportunity.
There, it achieved acceleration more during the pandemic time, which made it unchallenging for startups to build and sell across the globe owing to the growth of digital medium across sectors.
In this regard, Co-Founder & CEO Ritesh elaborated saying that, "COVID-19 has forced every single organisation globally to look at work-from-home and remote working options. This led to a large number of companies looking at cloud solutions to replace their on-premise infrastructure. They are going through rapid digital adoption and are moving key systems, tools and processes to the cloud. Due to this, we've seen a significant uptick in our manual testing products."
Also, this unicorn has tailored its onboarding programme for a remote working pattern and is experiencing great success with the employees who have been put on board remotely.
At this moment in time, BrowserStack has got its customers in over 135 countries, with a plan for further expansion in the pipeline. The founders believe that they don't think of themselves as constrained to a particular geography/location and will continue to focus on building our customer base at a global level.
BrowserStack: Business Model
This newly turned unicorn is a cloud-based cross-browser testing solutions provider. Where, the product provides a cloud platform under which the developers, testers, and designers can test their web applications.
Additionally, it proffers local testing that allows users to test their internal servers.
Its features consist of mobile emulators for iOS and Android so as to test across a range of devices, pre-installed developer tools for testing and debugging, multi-OS support, etc.
BrowserStack: Founders and Co-Founders
The Co-founder and CEO Ritesh Arora and Co-founder and CTO Nakul Aggarwal are serial entrepreneurs who crossed paths while studying Computer Science at IIT Bombay.
Before the existence of BrowserStack, they had co-founded QuarkRank which was one of the first AI-powered sentiment engines, QuarkBase which stood to be in the top 8,000 websites by traffic globally at the time and Downcase which was a consulting company with global clients.
During the website development of Downcase, they were displeased with the inability to test what they were building across a range of devices and browsers.
So, in order to resolve that issue, they built the 1st version of BrowserStack. It was then and it's now, where the company stands amongst the huge Indian unicorns.
BrowserStack: Core Team
The core team includes:
David Jones, Vivian Kristopher, Vineeta Vishwanath, Mukund Srinivasan, Surbhi Sopori, Abhishek De, Lindsay Cade, Neil Joglekar, Manasi Bhide, Ganeshram Mahalingam, Sahil Maniar, Dhairya Kothari & Jay Dave.
BrowserStack: Board Members
Ritesh Arora, Director (Co-Founder)
Nakul Aggarwal, Director (Co-Founder)
Shekhar Kirani, Director
Ryan Sweeney, Director
Jeff Seibert, etc.
BrowserStack Funding History & Investors
Very recently BrowserStack announced its commendable achievement of securing $200 million in Series B funding at a $4 billion valuation. The said round was led by BOND, through the presence and participation of the existing investor Accel NSE 4.99 % and Insight Partners.
The BrowserStack Co-founder and CEO, Ritesh Arora mentioned to YourStory:
"This funding will allow us to explore the different ways in which we can bring new products to market via acquisitions, acqui-hires, and by investing more heavily in our product and engineering teams."
Here are the details of Browserstack funding rounds:
| | |
| --- | --- |
| [BrowserStack Funding] | [BrowserStack Investors] |
| Series A Round – $50 Million | Accel |
| Series B Round – $200 Million | BOND |
| Total Valuation (2023): | $4 Billion |
Funding Stage: Series A Total Funding: $50M
Previous Funding Round: $592K, Series A, Feb 28, 2020 (source)
Annual Revenue: $19.3M as of Dec 31, 2019
Employee Count: 518 as of Dec 31, 2020
Competitors as of 2023: Sauce Labs, LambdaTest, AWS Device Farm, Perfecto, by Perforce, Selenium, Xamarin, Tricentis Tosca, JMeter, etc.
This unicorn, which is a web and mobile app testing platform, has raised $200 million this year led by storied Silicon Valley investor Mary Meeker's Bond Capital, valuing the San Francisco and Mumbai-based company at $4 billion.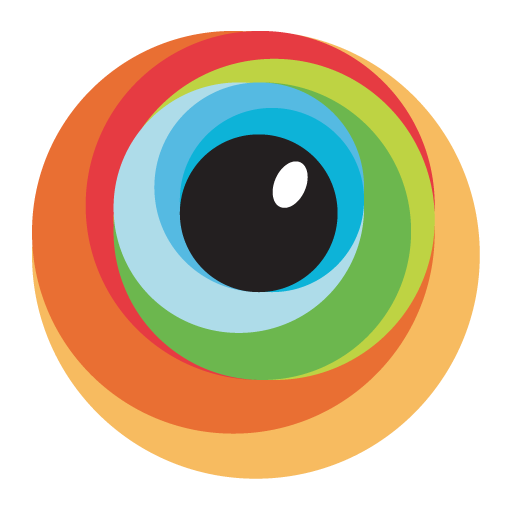 The current financing has turned BrowserStack the most valued software as a service/SaaS company in India that overtook Freshworks, which is gearing up to go public in the US.
From the investment perspective Jay Simons, General Partner at US Based-BOND mentioned, "As software rewires everything, the bar on speed and quality continues to rise, and testing software across the expanding number of browsers and devices is a huge and expensive challenge for development teams to manage on their own. BrowserStack makes this simple and cost-effective, giving developers instant access to the widest range of browser and device configurations to test their applications. It is a boon for today's developers."
Talking about Jay Simons, in particular, he was the former President of Atlassian and was also a part of its early leadership team that scaled the SaaS giant from startup to IPO.
https://twitter.com/browserstack/status/1405148622988234752
The Co-Founder and CEO Ritesh was euphoric to have him on board and made a statement saying, "During my 12 years at Atlassian, Jay pioneered a go-to-market model that expanded to hundreds of thousands of customers worldwide, from SMBs to the Global 1000 and achieved ~$2 billion in annualized revenue. Having him guide us on our journey is invaluable, and I look forward to working with him, and the partners from Insight and Accel as we continue our scale-up journey."
---
BrowserStack Website | Facebook | LinkedIn | Instagram
Co-Founders | Ritesh Arora LinkedIn | Nakul Aggarwal LinkedIn
---
BrowserStack: Valuation in 2023
As per the Venture Intelligence data, Browse­rStack's valuations have appreciated 8x in the last 3 years. This year BrowserStack Saas start-up, having secured $200 million from US-based BOND in a Series B round, raised its valuation to $4 billion with the funding round participation from Insight Partners and Accel.
So far this unicorn has raised $250 million and is a profitable venture.
In conjunction with this, Industry experts have mentioned that in recent times the Indian unicorn list is expected to grow as fund houses with access to liquidity are seeking avenues for investment.
---
Also Read:
---
BrowserStack: FAQs
What is BrowserStack's valuation in 2023?
After securing $200 million Series B funding from BOND, BrowserStack's valuation raised to $4 billion and became a Unicorn startup.
What is BrowserStack funding status?
In Series A funding round Browserstack raised $50 Million from Accel and recently in Series B Browserstack raised $200 Million from US-based BOND. BrowserStack has raised a total of $250 million.
Who are the founders of BrowserStack?
Mr. Ritesh Arora and Mr. Nakul Aggarwal are the co-founders of BrowserStack.
When did BrowserStack start?
BrowserStack was founded in 2011 by Ritesh Arora and Nakul Aggarwal.