Lilly Singh's Net Worth in 2023 is USD 22 Million (last updated November 2023). Lilly Singh aka Superwoman does not require any introduction. More than a decade in the youtube field, we have seen her grow and touch the sky, with her pure dedication to her work. That is the reason we are sharing Lilly Singh's motivational life history.
You will learn all about Lilly Singh's net worth, earnings, her biography. age, family, parents, awards & reorganizations, her upcoming projects in 2022 and some crazy and interesting facts about Lilly Singh.
Lilly Singh is a self-made millionaire, she earned her net worth of $22 Million USD herself with continued dedication and efforts. She is the highest-paid YouTube celebrity as per Forbes with a whopping $10.5 million in earnings annually. Lilly is going to feature in her upcoming series on Netflix. She currently lives in LA, California, USA.
Lilly Singh Net Worth & Wiki
| | |
| --- | --- |
| Full Name (Bio): | Lilly Singh (Lilly Saini Singh) aka 'Superwoman' |
| Father Name: | Sukhwinder Singh |
| Mother Name: | Malwinder Kaur |
| Sibling: | Tina Singh (Elder Sister) Born in 1982 |
| Date of Birth: | 26th September 1988 |
| Age: | 33 years old (in 2022) |
| Height: | 5 ft 5 inch (1.65m) |
| Nationality: | Canadian |
| Place of Birth: | Scarborough, Ontario, Canada |
| Education: | Bachelor's Degree in Psychology (York University) |
| Currently Living: | Los Angeles, California, United States |
| Current Status: | Single |
| Occupation: | YouTuber, Vlogger, Rapper, Actress, Comedian, Motivational Speaker and Author. |
| Source of Income: | Youtube / TV Shows |
| Net Worth: | $22 Million (USD) |
| Last Updated: | November, 2023 |
About Lilly Singh aka SuperWomen :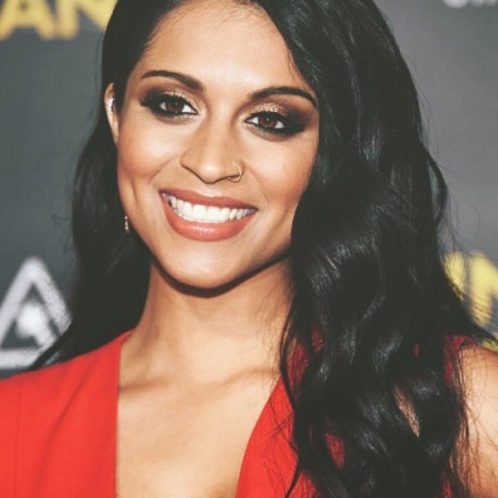 Lilly Singh is a popular Vlogger, YouTuber, comedian, and an inspiring motivational speaker. Her YouTube fans will give you a glimpse of the popularity she enjoys. Due to several roles she plays at a time, her fans also call her a 'Superwoman'.
Lilly is highly active on most of the social sites and this is what keeps her connected with her fans and followers.
Other than the roles mentioned above, Lilly has also played a few character roles in movies like; Thank You, Gulaab Gang, Dr. Cabbie, and A Trip to Unicorn Island.
Lilly is a Canadian by residential status, but her origin is Indian and belongs to a Sikh family.
Her skits and comic style of handling conversations make her a splendid personality loved by all. She has chunks of videos that she keeps uploading on YouTube, expressing her experiences of meeting some of the top celebrities in the world. Lilly's fame and success have not been a piece of cake. She has faced her own set of struggles and challenges.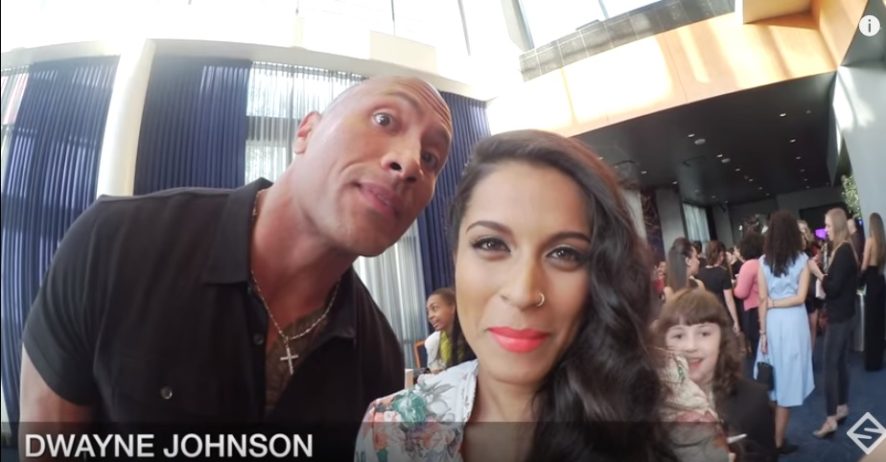 Background:
Lilly was born to a Punjabi family in Canada, named Sukhwinder and Malwinder Singh. She has a blend of Rajput and Sikh traditions. Lilly is a sibling to a sister named Tina. Lilly was raised as a tomboy and this could be due to her carefree and bold attitude.
Lilly has always drawn her attention to the Punjabi heritage and tradition. Despite, being a good Canadian student and attaining a bachelor's degree in psychology, she remains a true Indian at heart. She is full of life and excitement, but these things were never given to her in disguise by the almighty.
Lilly has striven for it in her own depression. According to the sources, Lilly never knew that the videos uploaded on social sites like YouTube to curb her depression would bring her this level of recognition today.
https://twitter.com/Lilly/status/1099837949951111168
As we all know, Lilly is a real superwoman. She comes out as bisexual which she boldly tweeted on her Twitter. All the fans are super proud of her.
Achievements and Rewards:
Lilly Singh has dragged millions of viewers and fans into the give-and-take relationship of depression and laughter. A few refreshing words from Lilly with the motive to inspire others brings her an array of awards and achievements.
Lilly now is hosting her own late-night show on NBC. 'A Little Late with Lilly Singh'. That's really a proud moment for her.
She was nominated as the finalist for Best YouTube Comedian at, Shorty Awards. Some more awards and rewards grabbed by Lilly are;
Social Superstar of the Year

First Person Streamy Award

Nominated for Teen Choice YouTuber Awards and Streamy Awards for Entertainer of the Year

Her videos show a number of 1 billion+ viewership and about 15 million (counting) subscribers on YouTube
Best First-Person Series (2015, 2017)
Best Feature (2016)
Best Social Good Campaign (2016)
Creator Award (2017)
Social Superstar of the Year (2015), MTV Fandom Awards
Choice Web Star: Comedy (2016), Teen Choice Awards
Choice Web Star: Female (2016), Teen Choice Awards
Favourite YouTube Star (2017), People's Choice Awards
Lilly Singh ranked 10 in the Forbes list of "The World's Highest-Paid YouTube Stars 2017" ($10.5 million Earning)
As of November 2023, Lilly Singh's net worth is $22 Million Dollars (USD) approx. 
Watch one of her hilarious videos: "Priyanka Chopra – "Exotic" PARODY"
Motivational Life Story of Lilly Singh :
Lilly closely cherishes the title of 'Superwoman' given to her as she strongly believes that superwoman is mainly related to a way of life rather than merely a title. Lilly has been through sleepless nights and shared dark rooms of her memories of her childhood.
Her journey was not as smooth as a waterfall, but every step she took in facing her challenges was like raindrops falling one after another to fill the lake of success.
In one of the posts, Lilly rightly said;
"I know this won't hurt forever, I know I will make it through this and I know years from now this won't matter as much as it does now." Keep yourself busy in the most creative manner.
Lilly strongly believes that no activity in this world is a waste. She doesn't consider her 13+ million followers through her video upload during her depression mode, a waste.
Interesting Facts to Know about Lilly Singh
⦿ Lilly Singh's book "How to Be a Bawse: A Guide to Conquering Life" was the most popular book for the year 2017 in India (under Self Help category)
⦿ Lilly Singh lives in Los Angeles, US (moved from Ontario Canada in 2015)
⦿ Lilly Singh has 14M+ Instagram followers and Starbucks, and NBA official accounts follow Lilly Singh
⦿ Canada's official X/Twitter account follows Lilly Singh on X (former Twitter), she has 5.1M+ followers on Twitter
⦿ Lilly Singh has been The World's Highest-Paid YouTube Stars since 2017
⦿ A Little Late with Lilly Singh was launched in September 2019, which was actually a replacement for Last Call with Carson Daly.
⦿ Lilly Singh has been dominating YouTube for more than a decade now, she released her first video in 2010
⦿ Lilly Singh has combined (Youtube+Twitter+Facebook+Instagram) a whopping 41.79 Million crazy followers from all around the world
⦿ Lilly Singh has changed all her social media profiles and even her main YouTube channel name from IISuperWomanII To LillySingh with this emotional Instagram post in 2019 (after 9 years since she started the channel).
Meet Lilly Singh's Parents :
Father: Sukhwinder Singh and Mother: Malwinder Kaur's interview 
Lilly's achievements and success are an eye-opener to many young aspiring women. If you check a few real films or documentaries on YouTube based on Lilly Singh's life story, you would know the reason to smile.
Lilly Singh is not the name of a young girl; Lilly Singh is a tool for all those girls who wish to leave footprints worldwide.
Although Lilly has never expressed or realized the reason for those days of depression, she believes that instead of finding the root of depression, it is wise to build roots of happiness.
Lilly motivates others by stating that you must either leave the worse or live in worse, the choice is yours… To add more, the advantage is that you have the right to choose between these two.
She has gained everything on her own, and Lilly Singh's net worth is self-made. She had put her soul into her passion and made billions of fans worldwide.
Lastly, do not feel ashamed of falling down; take the pride to stand up and fight your battles alone.
About Lilly Singh's Sister Tina Singh:
Lilly has one sibling, her elder sister Tina Singh. Who was born on August 10, 1982 in Toronto, Canada.
Tina has been happily married to S. Herpreet Singh since 2008.
Tina Singh has her own YouTube channel: The Tina Singh | TheTinaSingh On Instagram
Some Motivational Quotes by Lilly Singh
My inspiration comes from my real life experiences.
I'm my own boss, my own editor, my own shooter, my own writer, everything. This is all stuff I learned through trial and error, failing at a lot of things has taught me how to succeed at them eventually, you roll with the punches.
It's really important to talk to yourself and look at yourself in the mirror and love who you are.
I just love what I do so much.
I'm an extreme workaholic.
I want to do everything I can possibly do to step outside the box.
What Lilly Singh is Doing Now in 2022?
⦿ 'A Little Late With Lilly Singh' Coming to the End On NBC
⦿ Lilly Singh is going to feature in a Netflix comedy series [with Kenya Barris.]
⦿ Lilly Singh has signed a first-look deal with Universal Television Alternative Studio (Universal Studio Group division), to advance unscripted projects.
⦿ She also leads Unicorn Island Productions.
⦿ Lilly Singh has launched her new book named 'Be a Triangle: How I Went from Being Lost to Getting My Life Into Shape' in first week of April, 2022.
Summary
Lilly Singh aka Superwoman is actually a superwoman.
Lilly is one of the most versatile, passionate, extremely talented youngest YouTube stars, amazing rapper, and superb comedian actress.
She worked super hard, her consistency, her bold approach, and her positive attitude, keep us motivated. She is a role model to all who are struggling in their early phase of life. Learn from Lilly's story, keep moving forward and achieve your goals.
Nothing can stop you, once you believe in yourself.
Keep hustling.
As of November 2023, Lilly Singh's self-earned net worth is estimated to be USD 22 million.
What do you think about Lilly Singh's self-made worth? please tell us in the comments below.