Bajaj Auto founder, Jamnalal Bajaj holds a remarkable name in the history of India's success. His story, accomplishments, background, and contributions will not only impress you but also inspire you to the core!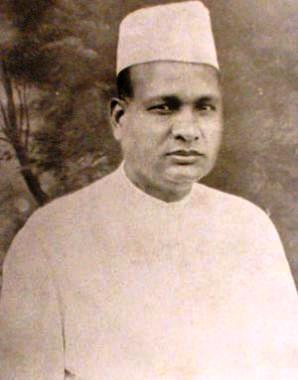 Full Name: Jamnalal Bajaj
Date of Birth: 4th November, 1889
Place of Birth: Rajasthan
Date of Death: 11th February, 1942
Company: Bajaj Auto
Profession: Founder, Social activist, Political leader, Freedom fighter, and an Industrialist.
What Do You Know About Jamnalal Bajaj?
Business tycoon Jamnalal Bajaj was born to a poor family of Marwar. He is the third son of the family, who lived in a small town of Rajasthan. After few years of his raising, Jamnalal Bajaj was taken to a distant relative from his father's side. This Rajasthani couple (Seth Bachhraj) resided in Wardha and took Jamnalal as their grandson.
Call it blessing or destiny, Jamnalal was involved in their family business. He learnt everything that he could from being a tradesman to being a book keeper. He completely excelled everything that tickled his skills by the time Sethji passed away. It was in 1926, when Jamnalal Bajaj decided what he aspired to do in life.
Jamnalal Bajaj was a great follower of Mahatma Gandhi. He was highly inclined towards the ashram's routine where prayers were conducted. When Bajaj got settled in his personal life, he brought his wife and children too to settle in the ashram. It was a perfect combination of selfless services through his business and to make living better for people.
Apart from concentrating in his new venture of Bajaj group of companies, Bajaj took active part in other social issues like eradication of untouchability, practice of Hindi language, promotion of Khadi, and other small sector village industries. Bajaj also became the president of All India Hindi Sahitya Sammelan.
He was the founder of Dakshin Bharat Hindi Prachar Sabha. Today, many business management institutes are open in his honor. Bajaj even constructed temples for the Harijans (untouchables), opened several wells, and parks for them. The society even released Jamnalal Bajaj Award in his honor.
Despite attaining immense fame, success, and money, he was grounded like any other common man. He distributed most of his wealth in the well-being of others and followed the path of welfare by Gandhi.
The founder of Bajaj auto's children also follows the same path of their ancestors. Bajaj group has delivered great dedication and hard work throughout to make it reach the level it enjoys today. The company has always served for the betterment of the society and continues to do so. Their story teaches us to remain grounded, determined, and self-convicted.
In an era, where business minded people are lurking the society to meet their unethical business objectives, Bajaj remained stubborn and carried its strong ancestral culture and ethics.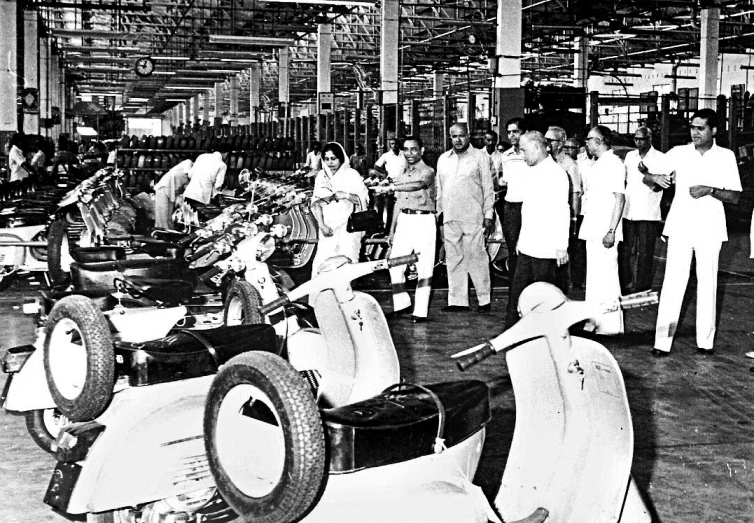 What Motivates Us From Bajaj Auto Founder's Success Story?
I salute such business owners for creating such a strong base of moral values. They are the real businessMEN who understand the difference between business and men! My respect goes to this amazing personality and the entire group of Bajaj auto for having worked so well this far.
|Read Also : I Bet Asian Paints Founders' Impressive Success Story Will Increase Your Confidence by 10 Times!
Their company's success story is an inspiration to all those small and aspiring business professionals, who think they can't meet the competitive market. If the challenges make you fearful and thoughtless, sit down and relax. Remember, you are not the only horse running in this race. A good planning and strategy always goes a long way.
"People are like stained-glass windows. They sparkle and shine when the sun is out, but when the darkness sets in their true beauty is revealed only if there is light from within." –Elisabeth Kübler-Ross
This was the personality of Jamnalal Bajaj, affluent and bright. Although, he died many years ago, his business ethics are still followed by the company. His son, Rahul Bajaj is also one of the most influential and distinguished business entrepreneurs in the globe. Rahul always dreamt of becoming a business man ever since he was 12. Perhaps, the passion flowed in his genes.
Not many people remember that Jamnalal Bajaj was highly loved by Mahatma Gandhi, whom Gandhi also considered as his fifth son.
If you felt some vibes of confidence in your veins after reading this article, feel free to share it with others too. Your shares will help us meet the objective of spreading goodness around. Don't miss to read our other inspiring and motivational stories.
Header Photo : livemint